Receive a hardcover science fiction or fantasy novel each month that has been hand selected by one of our booksellers at a 20% discount + $3.00 shipping fee.
---
September's Pick!
The Vanished Queen by Lisbeth Campbell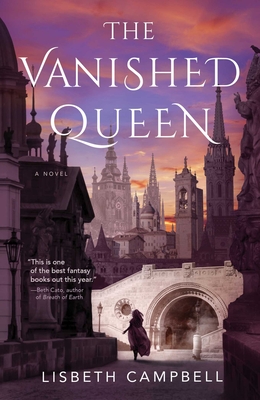 The kingdom of Vetia is slowly being crushed beneath the heavy-handed rule of the despotic king, Karolje. When young Anza finds the journal of Queen Mirantha, the wife whom Karolje disappeared years prior, it sets in motion a chain of events that will ultimately prove to be either kingdom's salvation, or it's final end. With a tightly knit plot, The Vanished Queen has all the world-building hallmarks of an epic fantasy, while painting an imtimate portrait of a woman, a prince, and a queen's memory all caught up in the building resistance plotting to remove the king from power. This book eloquently uncovers the layers of tyranny, abuse, and trauma that accompany the the rule of those hungry to grab and maintain power, and shows how the pursuit of justice can fan a spark of hope until it becomes a flame, bright and powerful enough to burn injustice down. - from Kylie's Staff Picks
When a country is held in thrall to a vicious, despotic king, it's up to one woman to take him down.
Long ago, Queen Mirantha vanished. King Karolje claimed it was an assassination by a neighboring king, but everyone knew it was a lie. He had Disappeared her himself.
But after finding the missing queen's diary, Anza—impassioned by her father's unjust execution and inspired by Mirantha's words—joins the resistance group to overthrow the king. When an encounter with Prince Esvar thrusts her into a dangerous game of court politics, one misstep could lead to a fate worse than death.
Esvar is the second son to an evil king. Trapped under his thumb and desperate for a way out, a chance meeting with Anza gives him the opportunity to join the resistance. Together, they might have the leverage to move against the king—but if they fail, their deaths could mean a total loss of freedom for generations to follow.
Set in a world where resistance is as dangerous as it is important, The Vanished Queen is a tale of the courage and sacrifice it requires to take on a tyrant.
---
2020 Science Fiction & Fantasy Picks ( January - Current )
---
2019 Science Fiction & Fantasy Picks ( January - December )
---
2018 Science Fiction & Fantasy Picks ( January - December )