Quantum Zoo (Paperback)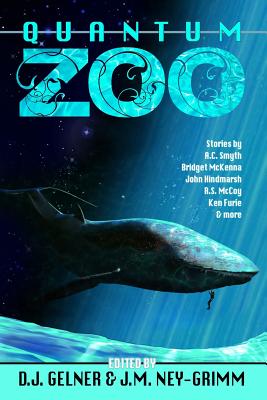 $16.09
Usually Ships in 1-5 Days
Description
---
From a haunted old zoo filled with ghosts to a dying starship-humanity's final gasp- on its way to a new home, Quantum Zoo presents a dozen compelling stories featuring a dozen exotic and unusual menageries.
Jack the Ripper arrives for one last murder, while a dinosaur-out of place and out of time-bridges the gap between two poignant lovers in the wonderfully atmospheric England of Hugo- and Nebula-nominated Bridget McKenna.
Quantum Zoo propels you on an enthralling journey through awe and emotion, highs and lows, with tender romance following hair-raising action.
Join some of the hottest independent science-fiction and fantasy authors writing today in the fascinating worlds they create from the zoo