The Dread Hammer: Stories of the Puzzle Lands--Book 1 (Paperback)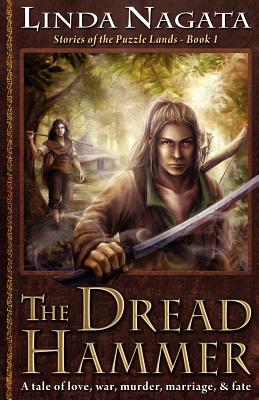 Email or call for price.
Usually Ships in 1-5 Days
Description
---
Ketty is a pretty shepherdess with a contrary nature, who runs away from home to escape an unwanted marriage. As she flees along the forest road, she prays to the Dread Hammer for help-and to her astonishment help comes in the form of a charming and well-armed young murderer named Smoke. As Ketty soon discovers, Smoke is not entirely human. Smoke, too, is taken by surprise at their encounter. He had lurked beside the forest road intending to pierce hearts and slit throats, not to fall in love. But love it is-or it would be-if only he can convince Ketty that marriage is better than death. But just when happily-ever-after seems within reach, Smoke's past returns to claim him. A deserter from the Korayos army, his supernatural skill at killing is still very much in demand. Now the army wants him back. The Dread Hammer is an enthralling, dark tale of love, war, murder, marriage, and fate.