Patch Man (Paperback)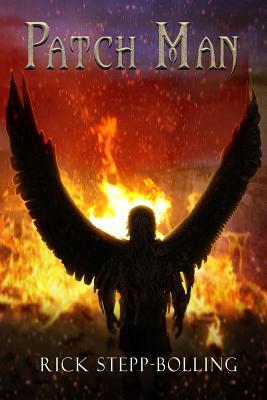 $17.67
Usually Ships in 1-5 Days
Description
---
A prophecy declares a small child will decide the victory between two countries paralyzed by war...
An old man sells magical patches on the ruined streets of Hagra-Dis when a small, one-armed girl begs him to fix her doll. An Imperial missile blast kills the little girl, Meesha, but Var patches her back to life, and they flee marauding storm troopers.
Imperial High Command unleashes Ulan, a formidable assassin and mystic who chases the Patch Man and his ragged band of followers through a labyrinth peopled with powerful beings and monsters. Both the pursued and pursuers find themselves in life or death situations when they encounter the Greeter, a mysterious being who controls the entrance to parallel worlds populating the labyrinth. It is in these domains they discover clues to end the war--with little Meesha as the secret key to ultimate victory and peace.
About the Author
---
Rick Stepp-Bolling, a retired professor of writing from Mt San Antonio College, now resides in Ramona, California, with his wife, Francie, and their collection of rescued animals. He has three books published: SMOKE AND MIRRORS (a book of poetry), AUTOCIDE (a collection of short stories), and his first novel in a fantasy/science fiction series, PATCH MAN, published by Crimson Cloak Publishers. He can be contacted at his website rickstepp-bolling.com.