Song of the Current (Hardcover)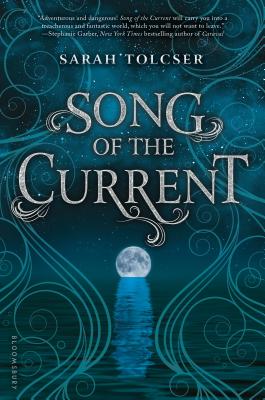 Staff Reviews
---
Pirate-mayhem, magic, and mystery. Song of the Current brings readers on the journey of a girl who has lived her life on the water, and a boy who has secrets that threaten to unfold. Caroline Oresteia embarks on a dangerous adventure to prove her worth to her father, other wherrymen, and the river god, as she seals her fate. Caught in political intrigue and trouble with pirates, Caro learns more about herself, her skills, and her future to save those she loves. Join Caro as she escapes danger, faces pirates, and protects her family, despite the costs she may face. This story is exciting and adventurous as readers embark on this journey themselves.
— From
Kaitlyn's Picks!
Description
---
Caroline Oresteia is destined for the river. Her father is a wherryman, as was her grandmother. All Caro needs is for the river god to whisper her name, and her fate is sealed. But at seventeen, Caro may be too late.
So when pirates burn ships and her father is arrested, Caro volunteers to transport mysterious cargo in exchange for his release. Secretly, Caro hopes that by piloting her own wherry, the river god will finally speak her name.
But when the cargo becomes more than Caro expected, she finds herself caught in a web of politics and lies. With much more than her father's life at stake, Caro must choose between the future she knows, and the one she could have never imagined.
About the Author
---
Sarah Tolcser lives in New Orleans, where she is an elementary technology teacher. A graduate of St. Lawrence University, she double majored in writing and philosophy. She enjoys video games and NBA basketball. She is married, with two cats.http: //www.sarahtolcser.com/blog/@SarahTolcser