A Court of Mist and Fury (Court of Thorns and Roses) (Paperback)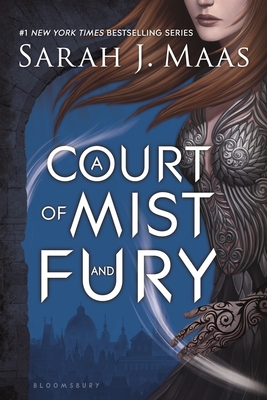 Staff Reviews
---
A Court of Mist and Fury, by Sarah J. Maas, is the very anticipated sequel to the Beauty and the Beast retelling, A Court of Thorns and Roses.This sequel takes on a more Hades and Persephone inspired story, as Maas explores more of the human and faerie realm, altering the characters' lives forever. A must-read for fans of fantasy and retellings! This sequel definitely doesn't disappoint!
Watch my video review here: https://www.youtube.com/watch?v=L6OX4fzDMrQ
— From
Kaitlyn's Picks!
Description
---
"Tell me what you see."
"A world divided in two."

Feyre survived Amarantha's clutches to return to the Spring Court-but at a steep cost. Though she now has the powers of the High Fae, her heart remains human, and it can't forget the terrible deeds she performed to save Tamlin's people.
Nor has Feyre forgotten her bargain with Rhysand, High Lord of the feared Night Court. As Feyre navigates its dark web of politics, passion, and dazzling power, a greater evil looms-and she might be key to stopping it. But only if she can harness her harrowing gifts, heal her fractured soul, and decide how she wishes to shape her future-and the future of a world torn apart.
#1 New York Times and USA Today bestselling author Sarah J. Maas expands Feyre's world beyond even her wildest imagination in this seductive and stunning sequel to A Court of Thorns and Roses.
About the Author
---
Sarah J. Maas is the #1 New York Times and internationally bestselling author of the Court of Thorns and Roses series, as well as the Throne of Glass series. Her books are published in over thirty-six languages. A New York native, Sarah lives in Pennsylvania with her husband and dog.www.worldofsarahjmaas.comwww.facebook.com/theworldofsarahjmaasInstagram: therealsjmaas