Last Looks (Hardcover)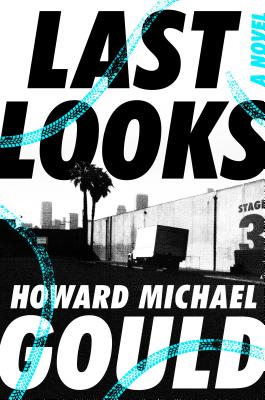 $26.00
Coming Soon - Available for Pre-Order Now
Staff Reviews
---
Last Looks is a scorchingly funny debut thriller by screenwriter Howard Michael Gould. It features former top LAPD detective, Charlie Waldo, who has been living as an ascetic recluse in penance for his role in a terrible mistaken conviction. He reluctantly agrees to come out of seclusion to help with a case involving Alastair Pinch, an acclaimed Shakespearean actor-turned cheesy TV star accused of murdering his fourth wife.  It does not look good for Alastair, a blackout drunk, who found his dead wife in their locked and alarmed LA mansion the morning after she was bludgeoned to death with a vase. The story follows Waldo's investigation as he dodges threats to his life, while valiantly and hilariously trying to maintain a zero net carbon footprint and ownership of no more than "100 Things." Along the way, Gould skewers everything from Hollywood and the criminal justice system to the off-grid subculture. Waldo is an engaging hero, but virtuoso Alastair steals the show. For fans of zany, fast-paced detective thrillers and modern day satire.
— Kim
Description
---
A razor-sharp, exquisitely paced, madly fun debut thriller that gleefully lampoons Hollywood culture and introduces the highly eccentric yet brilliant ex-detective gone rogue: Charlie Waldo. There are run-of-the-mill eccentric Californians, and then there's former detective Charlie Waldo. Waldo, a onetime LAPD superstar, now lives in solitude deep in the woods, pathologically committed to owning no more than one hundred possessions. He has left behind his career and his girlfriend, Lorena, to pay self-imposed penance for an awful misstep on an old murder case. But the old ghosts are about to come roaring back. There are plenty of difficult actors in Hollywood, and then there's Alastair Pinch. Alastair is a onetime Royal Shakespeare Company thespian who now slums it as the "wise" Southern judge on a tacky network show. He's absurdly rich, often belligerent, and typically drunk--a damning combination when Alastair's wife is found dead on their living room floor and he can't remember what happened. Waldo's old flame Lorena, hiding peril of her own, draws him toward the case, and Alastair's greedy network convinces Waldo to take it on. But after such a long time away from both civilization and sleuthing--and plagued by a confounding array of assailants who want him gone--Waldo must navigate complicated webs of ego and deceit to clear Alastair's name . . . or confirm his guilt.
About the Author
---
Howard Michael Gould began his career on Madison Avenue before moving to Los Angeles, where he has worked as a screenwriter and playwright as well as executive producer and head writer on a number of network comedies. Last Looks is his first novel.