Star Wars Ahsoka (Paperback)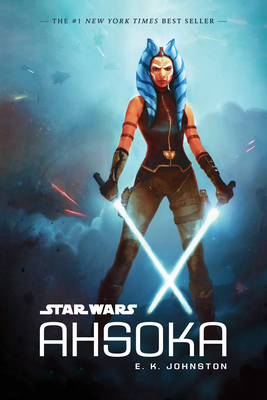 $9.99
Usually Ships in 1-5 Days
Staff Reviews
---
After walking away from the Jedi Order and narrowly surviving Order 66, Anakin Skywalker's former padawan is just trying to keep her head down and avoid any unwanted Imperial attention. Weaponless, and on the run, she's found a home on Raada, a backwater moon good for little more than farming. When the Empire arrives, Ahsoka is forced back into action. Relying on her wits, and some inconspicuous use of the Force, she's determined to find a way to save her friends and undermine the relentless grip of the Emperor Palpatine. For fans of Clone Wars and Rebels, Ahsoka is like revisiting an old friend, and watching as she forges alliances to spark the Rebellion.
-Gary
— From
Gary's Picks!
Description
---
Fans have long wondered what happened to Ahsoka after she left the Jedi Order near the end of the Clones Wars, and before she re-appeared as the mysterious Rebel operative Fulcrum in Rebels. Finally, her story will begin to be told. Following her experiences with the Jedi and the devastation of Order 66, Ahsoka is unsure she can be part of a larger whole ever again. But her desire to fight the evils of the Empire and protect those who need it will lead her right to Bail Organa, and the Rebel Alliance...
About the Author
---
E.K. Johnston had several jobs and one vocation before she became a published writer. If she's learned anything, it's that things turn out weird sometimes, and there's not a lot you can do about it. Well, that and how to muscle through awkward fanfic because it's about a pairing she likes. You can follow Kate on Twitter (@ek_johnston) to learn more about Alderaanian political theory than you really need to know, on Tumblr (ekjohnston) if you're just here for the pretty pictures, or online at ekjohnston.ca.