The Belles (Hardcover)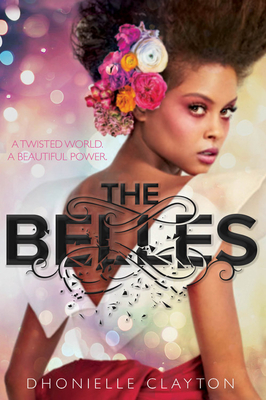 Staff Reviews
---
Beauty is power. Beauty is a necessity. Beauty is everything.
In a society where beauty is not just what you look like but who you are, the Belles are the greatest treasures of a cursed kingdom. They are "goddess blessed" with gifts that let them shape your very flesh, like clay, into any shape or color. But has their power made them honored servants of the kingdom or puppeteered prisoners in gilded cages with fine dresses nibbling on dainty macaroons?
Fantastically crafted, The Belles brings to life a richly imagined world that harkens back to the American South and decadence of Louis the XVI. The author vividly paints detail into every nook and cranny, while throwing you into the middle of a court filled with lies, cruelty, and a sick darkness slithering underneath a thin veneer of rosy lips and flawless skin. Sometimes the most beautiful monsters are the ones to fear the most, for they smile at you while tearing you apart. A truly unique read compared to many in its genre and a must read of 2018. - Constance
Belles live to bestow beauty upon a people born gray and red-eyed…for a price. Camellia Beauregard and her five Belle "sisters" are the latest season of Belles. Camellia's determined to be Queen's favorite. But something's rotten in the lush kingdom of Orleans. Belles are practically deified for their talents, but they lived a cloistered existence in the most lavish of cages. Camellia is both the main protagonist and our narrator. Her perspective and voice are both guide and gatekeeper. As this tale grows increasingly full of political intrigue and shifting loyalties, this is both a boon and a barrier. Clayton's built a world rich in detail and strong themes, but her young protagonist is a dreadfully slow learner. The Belles opens with such vibrant descriptions it reels you in without you realizing. If you're a fan of the story progression of a Kiera Cass novel or the world-building of Leigh Bardugo then The Belles is the first in a series you're destined to enjoy. This is Dhonielle Clayton's debut solo novel and the buzz is definitely warranted. – Guest Reviewer Ro
— From
Spotlight on Guest Reviewers
Description
---
Camellia Beauregard is a Belle. In the opulent world of Orleans, Belles are revered, for they control Beauty, and Beauty is a commodity coveted above all else. In Orleans, the people are born gray, they are born damned, and only with the help of a Belle and her talents can they transform and be made beautiful. But it's not enough for Camellia to be just a Belle. She wants to be the favorite, the Belle chosen by the Queen of Orleans to live in the royal palace, to tend to the royal family and their court, to be recognized as the most talented Belle in the land.
But once Camellia and her Belle sisters arrive at court, it becomes clear that being the favorite is not everything she always dreamed it would be. Behind the gilded palace walls live dark secrets, and Camellia soon learns that the very essence of her existence is a lie, that her powers are far greater, and could be more dangerous, than she ever imagined. And when the queen asks Camellia to risk her own life and help the ailing princess by using Belle powers in unintended ways, Camellia now faces an impossible decision. With the future of Orleans and its people at stake, Camellia must decide: save herself and her sisters and the way of the Belles, or resuscitate the princess, risk her own life, and change the ways of her world forever.
About the Author
---
Dhonielle Clayton is the coauthor of the Tiny Pretty Things series. She grew up in the Washington, DC, suburbs on the Maryland side and spent most of her time under her grandmother's table with a stack of books. A former teacher and middle school librarian, Dhonielle is cofounder of CAKE Literary, a creative development company whipping up decidedly diverse books for a wide array of readers, and COO of the non-profit, We Need Diverse Books. She's got a serious travel bug and loves spending time outside of the USA but makes her home in New York City, where she can most likely be found hunting for the best slice of pizza. You can also find her online at www.dhonielleclayton.com or follow her @brownbookworm.