Mars One (Paperback)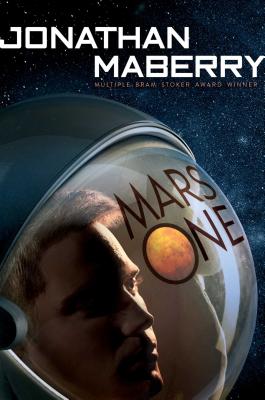 Staff Reviews
---
Meet Tristin, sixteen-year-old high school student, astronaut-in-training, future colonist of the red planet, and semi-reluctant reality TV star. He's been tapped to go to Mars since he was twelve. And it's time to go. Too bad he'll have to leave nearly everything and everyone behind, like his best friend, and especially his girlfriend. Talk about star-crossed lovers! But hell, it's Mars, man. Can't pass that up. He's no ordinary kid, though. How many kids do you know that can repair a damaged starboard solar alpha rotary joint or a malfunctioning intake valve on an oxygenator? Still, he is quite young, the youngest on the mission. How'd you like it if all of your teenage angst and growing pains were played out in public for all the whole world to see … and in then again in space? A great coming-of-age-in-the-Space-Age story, and one kick-ass ride. One of those rare works that reads so visually that you might step a way for a few minutes, return, turn on your TV, and only then realize you'd been reading. And those last thirty pages? Wow.
— From
Patrick's Periodic Picks
Description
---
Go on the adventure of a lifetime with a teen and his family after they are selected to colonize Mars in this thrilling new novel from multiple Bram Stoker Award-winning author Jonathan Maberry. Tristan has known that he and his family were going to be on the first mission to colonize Mars since he was twelve years old, and he has been training ever since. However, knowing that he would be leaving for Mars with no plan to return didn't stop him from falling in love with Izzy. But now, at sixteen, it's time to leave Earth, and he's forced to face what he must leave behind in exchange for an uncertain future. When the news hits that another ship is already headed to colonize Mars, and the NeoLuddite terrorist group begins threatening the Mars One project, the mission's purpose is called into question. Is this all worth it?