Dream a Little Dream: The Silver Trilogy (Paperback)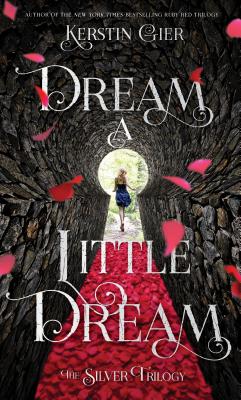 Staff Reviews
---
"Liv is a spunky modern day Nancy Drew who operates via facts and logic. She loves nothing more than solvig a good mystery. But how can you explain dreams where you meet four incredibly attractive guys and spy on them as an owl only to then go to your new school the next day and meet them face to face? They keep saying things to her too as if they remember the same dream and what's this about her being the key to saving them from a demon?!
Now demons and magical dreams are just not real. At least that's what our logical protagonist keeps saying. Is there even a logical explanation though? And why do Liv's dreams keep getting stranger and stranger with a magical green door in each one? This book is full of dangerous secrets, dark magic, and just a dash of romance. Written with a good sense of humor this book has an endearing protagonist but also a darkness that creeps into the story page by page, adding depth and a unique plot. My fingers are itching to pick up the next book in this series and highly recommend this fun read."
Description
---
Mysterious doors with lizard-head knobs. Talking stone statues. A crazy girl with a hatchet. Yes, Liv's dreams have been pretty weird lately. Especially the one where she's in a graveyard at night, watching four boys conduct dark magic rituals.
The strangest part is that Liv recognizes the boys in her dream. They're classmates from her new school in London, the school where she's starting over because her mom has moved them to a new country (again). But what's really scaring Liv is that the dream boys seem to know things about her in real life, things they couldn't possibly know--unless they actually are in her dreams? Luckily, Liv never could resist a good mystery, and all four of those boys are pretty cute....
Kerstin Gier has a flair for blending fresh, irresistible combinations of comedy, romance and humor, even twisting a little horror into Dream a Little Dream, book one in her latest series, the Silver trilogy.
About the Author
---
Kerstin Gier is the New York Times-bestselling author of the Ruby Red trilogy, which has been translated into twenty-five languages.