The Golden Basilisk (Lost Ancients #5) (Paperback)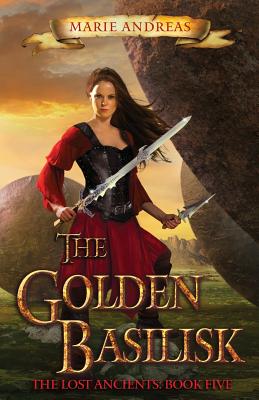 $17.25
Usually Ships in 1-5 Days
Description
---
A long-lost elven kingdom, body-swapping ghosts, walking weapons of mass destruction... Archaeologist and part-time bounty hunter Taryn St. Giles has had a Very. Bad. Year. Ever since she and her trio of singing, drunken faeries started digging into the mysteries of a certain handsome elven lord, she's been up to her nose in explosions, slavering monsters, and assorted other dangers. Now Taryn and Alric, their friends and more than a few enemies are racing across the desert to find the last pieces of a lethal relic so they can save their world and finally share a quiet pint of beer.
But some secrets are buried deeper than a millennia, and this time, Taryn might not escape unscathed. Actually, she might not even be Taryn anymore...
About the Author
---
Marie is a fantasy and science fiction reader with a serious writing addiction. If she wasn't writing about all of the people in her head, she'd be lurking about coffee shops annoying innocent passer-by with her stories. So really, writing is a way of saving the masses. She lives in Southern California and is currently owned by two very faery-minded cats. And yes, sometimes they race. When not saving the general populace from coffee shop shenanigans, Marie likes to visit the UK and keeps hoping someone will give her a nice summer home in the Forest of Dean.