Still and Always (Paperback)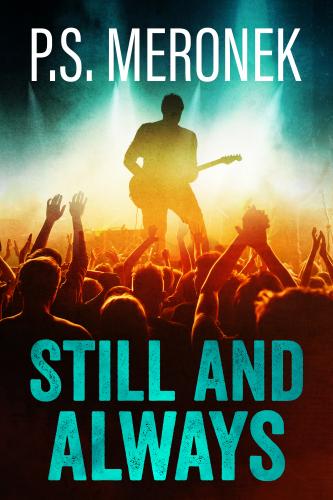 Description
---
Twenty-one-year old Peter Jackson is very much a product of his redneck environment on the Northern
edge of Memphis. But even he can see the family meth business doesn't have much of a future. Guitar
in hand, demons by his side, he heads south on a Greyhound bus bound for New Orleans and a better
life.

The monotony of the Interstate highway lulls him to sleep. He is jarred awake when a passenger train barrels into the Greyhound setting it on fire. In three days the extensive burns to his body miraculously heal. He leaves the hospital, the only survivor of the horrible crash. Or is he?

Life in the Big Easy takes a turn for the better as his talent is noticed by some mysterious strangers. His rise is meteoric, but to say all is not as it appears would definitely be an understatement.

Still and Always exemplifies the predictably superlative writing style of P.S. Meronek. Be warned; his fourth novel, his best to date, will keep you up until the wee hours. The surprise ending is absolutely amazing!


About the Author
---
P.S. Meronek is truly one of a kind. He's a writer, entrepreneur, world traveler, and adventurer. His life experiences are reflected in the characters and stories he pens; he's spent the last 30 years developing his voice and unique style of writing. He doesn't live a whole lot differently than some of the more notable characters in his books. He admits it has been a road less traveled, but worth every step along the way.