Shattered Pillars (Hardcover)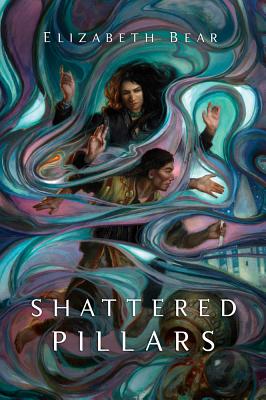 Description
---
"The Shattered Pillars" is the second book of Bear's "The Eternal Sky" trilogy and the sequel to "Range of Ghosts." Set in a world drawn from our own great Asian Steppes, this saga of magic, politics and war sets Re-Temur, the exiled heir to the great Khagan and his friend Sarmarkar, a Wizard of Tsarepheth, against dark forces determined to conquer all the great Empires along the Celedon Road.
Elizabeth Bear is an astonishing writer, whose prose draws you into strange and wonderful worlds, and makes you care deeply about the people and the stories she tells. The world of "The Eternal Sky" is broadly and deeply created her award-nominated novella, "Bone and Jewel Creatures" is also set there.
About the Author
---
ELIZABETH BEAR was born on the same day as Frodo and Bilbo Baggins, but in a different year. She was the recipient of the John W. Campbell Award for Best New Writer in 2005. She has won two Hugo Awards for her short fiction, and her Hammered trilogy is a Locus Award winner.
Praise For…
---
"This lean, sinewy, visceral narrative, set forth in extraordinarily vivid prose full of telling detail, conveys a remarkable sense of time and place, where the characters belong to the landscape and whose personalities derive naturally from it. Though the book is not self-contained, Bear provides this opener with enough of a resolution to satisfy while whetting the appetite for more.  Gripping, perfectly balanced and highly recommended."
—Kirkus Reviews, starred review on Range of Ghosts