Why You Tried to Kill Yourself (Paperback)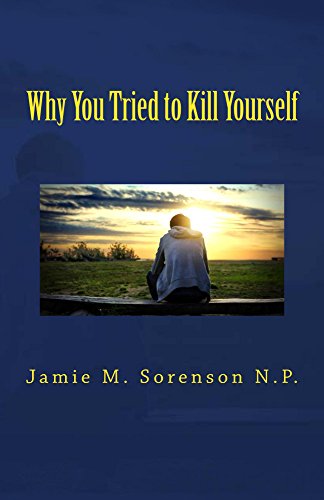 Description
---
Suicide Prevention Fictional Novel
Despite his life appearing idyllic Raul, a twenty-four-year-old medical student has hit rock bottom. After his wife learns he is gay, Raul unsuccessfully overdosed and slashed his wrists. After his failed suicide attempt, Raul is admitted to a psychiatric ward, and is left to contemplate his facade of a life, and his overwhelming inner-conflicts. Raul may have been sexually assaulted. He fears he will lose his daughter as well as everything he loves.
Sara grew up in an unstable home where abuse was common. Poverty and discrimination were normal for her, yet she is able to work through her inner conflicts and become a psychiatric mental health nurse. She is able use her own life experiences to help many patients.
Sara is a strong, compassionate and tough-love nurse who sees Raul for exactly who he is. She provides the foundation for his journey to becoming his authentic self.
Why You Tried to Kill Yourself shares the tale of one man's journey to self-acceptance as a devoted nurse forever changes the trajectory of his life.
About the Author
---
Jamie Sorenson has been a nurse since 2004 and had the privilege to care for numerous patients. She is also a board-certified Psychiatric Mental Nurse Practitioner and Clinical Nurse Specialist with over 11 years of experience working in a variety of mental health settings. She has taken care of thousands of patients after a suicide attempt and is very passionate about suicide prevention. When she was 18 she started studying psychology and still finds human behavior fascinating. She has had the privilege to serve on active duty in the U.S. Navy for over 22 years now. She has run numerous marathons, and she is passionate about traveling and she is an animal lover. Above all else she values her Faith and close relationships with many good friends. She considers San Diego, CA home.