Blood Sisters (Hardcover)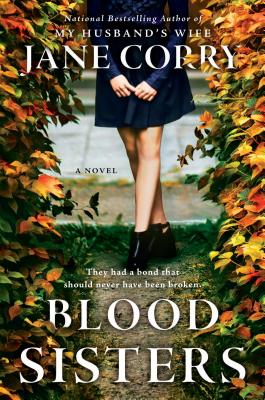 $26.00
Usually Ships in 1-5 Days
Staff Reviews
---
As a child, Alison longed to be closer to her younger sister Kitty; however, a horrible accident on their way to school one day robbed her of that dream. Kitty sustained permanent brain damage, and her best friend Vanessa was killed, while Alison was unharmed except for retaining the brutal knowledge of what really occurred before the speeding car crashed into the two girls. Fifteen years later, Kitty is institutionalized, unable to speak or apparently remember what happened that morning. Conversely, Alison is riddled with the memory and lives a self-imposed solitary life in London as a semi-employed artist. An opportunity to teach art at a prison terrifies Alison but, desperate for work, she accepts. The prison experience is scarier than she imagined and will reopen the past with cataclysmic consequences. Once again, Corry uses her past experience working in a high security prison to deliver a gritty suspense thriller seeping in crime, revenge and desperation.
— From
Bunny's Books
Description
---
THE INTERNATIONAL BESTSELLING PSYCHOLOGICAL THRILLER YOU CAN'T MISS Three little girls. One accident. A lifetime of lies. From the bestselling author of My Husband's Wife. Three little girls set off to school one sunny morning. Within an hour, one of them is dead. Fifteen years later, Kitty can't speak and has no memory of the accident that's to blame. She lives in an institution, unlikely ever to leave. But that doesn't keep her from being frightened when she encounters an eerily familiar face. Art teacher Alison looks fine on the surface. But the surface is a lie. She's struggling to make ends meet and to forget the past. When a teaching job at a prison opens up, she takes it, despite her fears. Maybe this is her chance to set things right. Then she starts to receive alarming notes; next, her classroom erupts in violence. Meanwhile, someone is watching both Kitty and Alison. Someone who never forgot what happened that day. Someone who wants revenge. And only another life will do. . .
About the Author
---
Jane Corry is an author and journalist, and has spent time as the writer-in-residence of a high-security prison for men--an experience that helped inspire My Husband's Wife, her bestselling debut thriller. Blood Sisters is her second thriller.