Wind Through the Fence: And Other Stories (Paperback)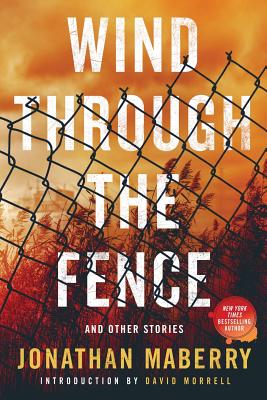 Description
---
Introduction by David Morrell
A pair of idiot moonshiners run afoul of gangsters and zombies in the days leading up to the Great Fire of Chicago. A brutal gunslinger encounters the ghosts of his past. College students create a computer program to conjure real magic. A little winged monkey girl goes looking for magic in a land of dragons. A serial killer becomes an angel of mercy for orphaned children during the Apocalypse. A private investigator tattoos the faces of murder victims on his skin so that he can relive the moments of their deaths and begin a hunt for the killers.
These and other tales showcase the imagination and range of New York Times bestselling author Jonathan Maberry.
These odd, quirky, disturbing tales of horror, suspense, comedy, fantasy and mystery take readers to the troubled little town at the end of the world, the Land of Oz, the twisted pre-history of Plan 9 From Outer Space, the foggy Paris streets of Edgar Allan Poe, the Old West, and elsewhere.
These are strange journeys through a landscape of nightmares, with a five-time Bram Stoker Award winner as your guide.
The Table of Contents:
Pegleg and Paddy Save the World
Plan 7 from Sin City.
Red Dreams
Saint John
She's Got a Ticket to Ride
Spellcaster 2.0
T. Rhymer - Written with Gregory Frost
The Cobbler of Oz
The Things That Live in Cages
The Vanishing Assassin
The Wind through the Fence
Faces