The Graces (Hardcover)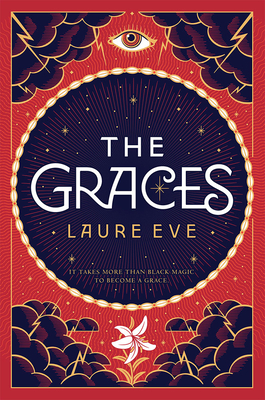 Staff Reviews
---
"Magic is not always a loud, in your face thing. It can be the subtle twist of words shrouded in mystery.
Mysteries like the Graces that pull you in and quickly become obsessions, sweeping you away in the promises we think they make us. The promise that we can escape ourselves and become someone new. Someone shiny and beautiful while the truth stays hidden, buried beneath smiles and laughter. The whole town is drawn toward the Graces and their air of mystery and magic. They are beautiful, eccentric, rich, and powerful. Their lives seem perfect as they effortlessly live with everyone else bending around them for just a moment of their attention.  River, the boring new girl in town, will do anything to be one of them.
I loved this book and couldn't put it down. It pulled me into this fascinating dark world the author has beautifully created. It discusses how dark our obsessions can be while at the same time being fueled by things we all have in common. The simple desire to feel loved and cherished."  
Description
---
When a glamorous family of teenage witches brings a mysterious new girl into their fold, they unwittingly nurture a powerful black magic that could destroy them all. This paranormal YA fantasy features intrigue, spells, and a devastating twist. In The Graces, the first rule of witchcraft states that if you want something badly enough, you can get it . . . no matter who has to pay. Everyone loves the Graces. Fenrin, Thalia, and Summer Grace are captivating, wealthy, and glamorous. They've managed to cast a spell over not just their high school but also their entire town--and they're rumored to have powerful connections all over the world. If you're not in love with one of them, you want to be them. Especially River: the loner, new girl at school. She's different from her peers, who both revere and fear the Grace family. She wants to be a Grace more than anything. But what the Graces don't know is that River's presence in town is no accident. This fabulously addictive fantasy combines sophisticated and haunting prose with a gut-punching twist that readers will be dying to discuss. Perfect for fans of We Were Liars as well as nostalgic classics like Buffy the Vampire Slayer and the 1996 movie The Craft, The Graces marks the beginning of a new wave of teen witches.
About the Author
---
Laure Eve was born in Paris and currently lives in London, where she works in book publishing. She is also the author of Fearsome Dreamer and The Illusionists. You can find her ultra-witty, real-life musings on Twitter @LaureEve and on her website, http: //www.laureeve.co.uk/.