Hunted (Hardcover)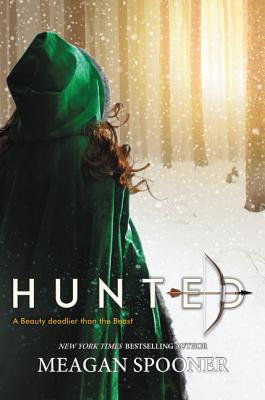 Staff Reviews
---
"It seldom happens that you read the right book at exactly the right time in your life, but when you do it is a magical moment you don't forget. Hunted is not only well written but an individual amongst retellings that took that final step into becoming a story that stands on its own without any knowledge of the original inspiration needed to fall in love with it. The story and dynamics between the Beauty and the Beast are refreshing and captivating. They both have growth throughout the tale and their story is one that called to my soul as it began to unravel into an ending that speaks perfectly to how many of us have felt at one point or another in our lives. Hunted holds the darker, richer notes found in older fairy tales that weave you into their world and pull at your heartstrings in an aching manor. I was not expecting to fall in love, but whole heartedly did, with these characters as well as the author's eloquent writing. It's a beautiful story with a strong female protagonist and the roles of the Hunted and hunter are constantly shifting in an exquisite dance."
Description
---
New York Times bestselling author Meagan Spooner spins a thoroughly thrilling Beauty and the Beast story for the modern age, expertly woven with spellbinding romance, intrigue, and suspense that readers won't soon be able to forget.
Beauty knows the Beast's forest in her bones--and in her blood. After all, her father is the only hunter who's ever come close to discovering its secrets. So when her father loses his fortune and moves Yeva and her sisters out of their comfortable home among the aristocracy and back to the outskirts of town, Yeva is secretly relieved. Out in the wilderness, there's no pressure to make idle chatter with vapid baronessas...or to submit to marrying a wealthy gentleman. But Yeva's father's misfortune may have cost him his mind, and when he goes missing in the woods, Yeva sets her sights on one prey: the creature he'd been obsessively tracking just before his disappearance. The Beast.
Deaf to her sisters' protests, Yeva hunts this strange creature back into his own territory--a cursed valley, a ruined castle, and a world of magical creatures that Yeva's only heard about in fairy tales. A world that can bring her ruin, or salvation. Who will survive: the Beauty, or the Beast?